Hello all! I hope everyone is enjoying the slow weather change as we see a bit more sunshine and some longer evenings coming! I know the runner in me is! I was on a slow jog the other day with another teacher, and we were discussing planning and prep techniques for lessons, units, activities, etc... I went through the laundry list of techniques that we have discussed in some of my classes (TPACK, ADDIE, LBD,)-- So many acronyms, I know--- and I brought up the fact that learning about all of these, makes me feel a little inadequate about my planning.

I go through a process--- and my process incorporates many different things. My process is not always the same for each lesson, or for each student for that matter. That may be the nature of the beast (In special education), but more and more, that is the expectation for all classes. My question for many of you is this--- What is your process? Do you have a name for it? Is it consistent? Has it evolved since you started teaching? Is it changing even more with this technology infusion? Multiple questions, I know, but I'm intrigued to hear some genuine responses.

Powered by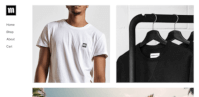 Create your own unique website with customizable templates.