I have been running races and ultra-marathons since 2008. I am not a fast runner, but I enjoy the opportunity to put myself in a situation that is easy to quit---- and not quit. I have found that life and running have a lot in common. Ups and downs, good days and bad days, etc. Looking at running with an educational lens--- Many runners learn by doing. I know for me, personally, I have learned by experience--- which is how I try to educate my students. I take a Constructivist approach to allow students to learn through experience as much as possible.
On any given day, you may find our class cleaning areas in the school, shopping at Aldi, volunteering at a local food bank, or doing laundry for the school. When you really break down the amount that a student can learn in those environments, it makes for a wonderful way to learn!
Powered by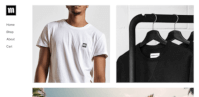 Create your own unique website with customizable templates.