In one of my classes, we were asked to reflect on the importance of gaming, or gamification, in education. What are the benefits of playing games to learn? I'm huge on sports, and for whatever reason, this video popped in my head. Former New York Jets Coach being asked if losing matters---- his infamous response-- "You play... to win.. the game!"
I grew up in a very competitive family. My Father and Grandfather were coaches. My cousins were all within 5 years of my age either way, and we all competed against each other in any sport or activity that we could create. I HATED to love--- I was on to Herm Edwards boat. I needed to win. When I look back on that, being one of the younger of my cousin/brother crew, I lost a lot. It wasn't until I got older, stronger, etc until I started winning more than I lost.... But at that point, in retrospect, the games had already done their job. I had played so many sports, with so many people--- I used teamwork, sportsmanship, verbal and nonverbal communication. I worked with partners, I planned ahead, I learned how to listen to different coaches, and I lost. I dealt with losing. The same thing can be said for games in education. Not all games are going to give you all of the same skills/results, but they can help develop very important Soft Skills and Problem solving skills that you can use in your every day life.
Using Play in my setting is critical in developing soft skills for my students. It is a way for students to:
- Learn to follow Rules
- Verbal Skills
- Nonverbal Skills
- Waiting your turn
- Dealing with the unexpected
- Dealing with loss
- How to win appropriately
- Assisting others
- Patience

....and these are skills that I believe my students learn from the card game "Uno"-- a relatively simple game to play and learn. Imagine the skills that can be gained with more complex games and situations.
-- No matter the game, it can be a learning experience--- and that is why I think using gaming in the classroom (and out of the classroom) is essential.

Powered by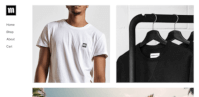 Create your own unique website with customizable templates.